HOME
SERVICES
OUR SERVICES

Excellent services can also depict the pursuance for our ideas and missions. Thai Micro-Electronics Center has been providing the complete services in terms of micro-electronics to academic institutes, governmental organizations and private sectors.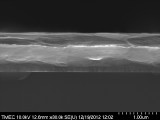 Sputtered Aluminum Film Coating Service
Coating Titanium (Ti), Titanium Nitride (TiN), and Aluminum (Al) films on 6-inch silicon wafers with micrometer range of thickness using sputtering technique.
Post on 2013-01-11 | View 5191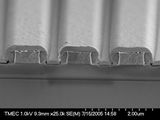 Depositing thin film by LPCVD technique
Deposition of TEOS oxide and Nitride on Silicon wafers. Growth of Poly-Si and a-Si on Silicon wafers at nanometer thickness by Low Pressure Chemical Vapor Deposition (LPCVD) technique.
Post on 2010-11-03 | View 9490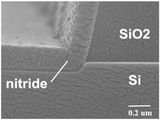 Silicon Oxide & Silicon Nitride film deposition by PECVD
Deposition of SiO2 and Si3N4 from nanometers to several microns thick by PECVD (Plasma Enhanced Chemical Vapor Deposition) technique.
Post on 2010-11-03 | View 9053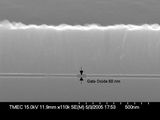 Thin film deposition by Thermal Oxidation Technique
Deposition of Silicondioxide layer with thickness ranging from nanometers up to several micrometers with Dry oxidation and Wet oxidation technique in TMEC Furnaces.
Post on 2010-11-02 | View 9391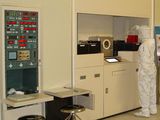 Ion Implantation Service
Ion Implanter is ion implantation machine with electrical voltage. Positive Ion is used for implanted to semiconductor crystal 6 inch wafer with energy form 10 keV to 3.3 MeV. After that, Annealing with Drive in and RTA techniq
Post on 2010-10-20 | View 10197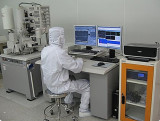 Surface Analysis and Materials Characterization Services
TMEC has been providing the complete services of surface analysis and materials characterization in Cleanroom Class 1000 such as Auger Electron Spectroscopy (AES), Field Emission Scanning Electron Microscope (FESEM), Energy Dispersive X-ray Spectroscopy (EDS) and X-ray Fluorescence (XRF)
Post on 2014-03-03 | View 12067
Decapsulation and failure analysis service
We offer decapsulation and failure analysis of finished product by electrical and micro analysis techniques to detect traces of possible damages or malfunctions that occur during the production, storage or packaging processes. (download form in description)
Post on 2009-02-27 | View 6970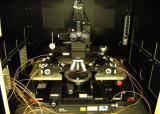 Electrical characterization service
TMEC offers electrical characterization service with a combination of wafer scale circuit probe station and precision parametric analyzer capable of evaluating basic wafer properties and automatic reporting of test results.
Post on 2009-02-27 | View 6686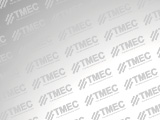 IC fabrication and sensor research and development
Designers and developers of integrated circuits and sensors can take advantage of the Centers existing prototyping services for product testing and development.
Post on 2009-02-27 | View 5973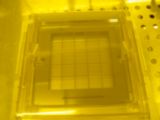 Mask fabrication services
TMEC offers mask fabrication services using direct laser writing system to fabricate submicron patterns on chromium-coated glass plates for photolithography process.
Post on 2009-02-27 | View 11019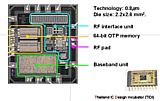 IC design and prototype development programming services
The high prices of IC design and prototype development programs pose major obstacles to the advancement of most local IC designers and computer laboratories.
Post on 2009-02-27 | View 5834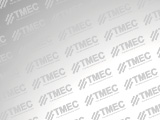 Academic services for microelectronics personnel development
Academic services for microelectronics personnel development through in-house and outside training courses to disseminate IC processing technology to diverse groups of personnel in interested organizations.
Post on 2009-02-27 | View 5433
OUR RESEARCH

Improving Sensitivity of p-n Junction Temperature Sensor by Carrier Lifetime Modification
Post on 2009-06-14
This paper presents the relation between the staring cobalt thickness with carriergeneration lifetime, which effects to the sensitivity of p-n junction temperature sensor. The star...